How to Approve Proofs
How to Approve Proofs
View Your Proofs with Ease
---
1) To begin, create your account with the icon located next to the cart. There are two options: "Login" and "Create Account". For users who have purchased a pillow in the past, but have not created an account, proceed with the "Create Account option".   
OR
If a user has already created an account, proceed to login instead.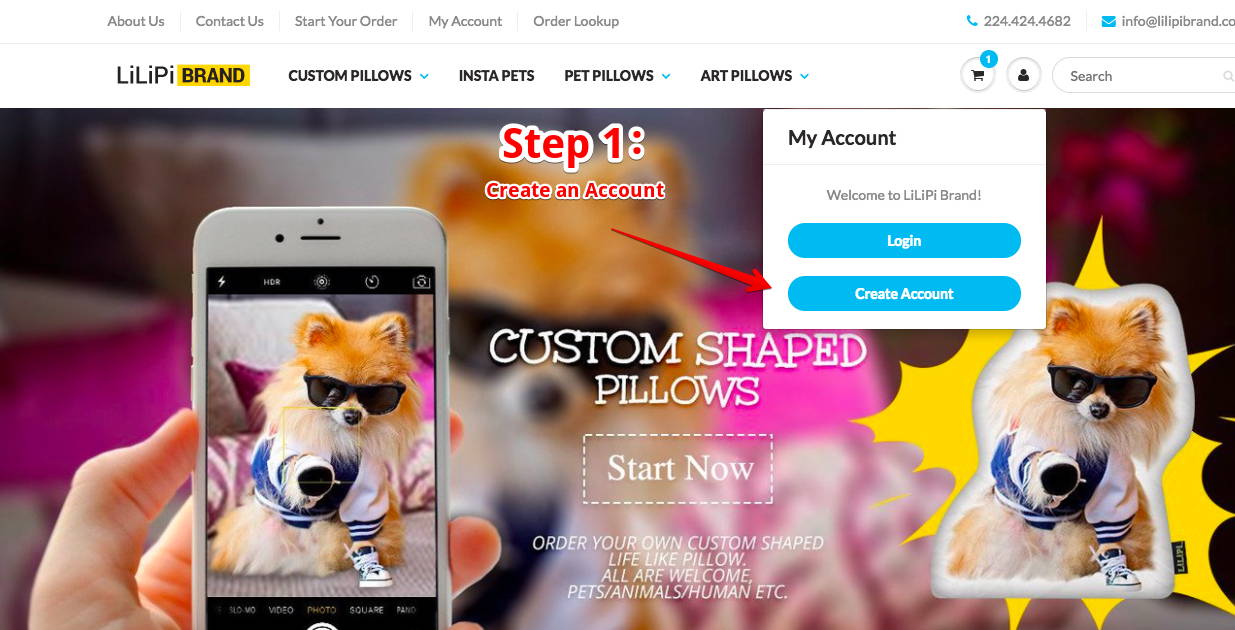 ---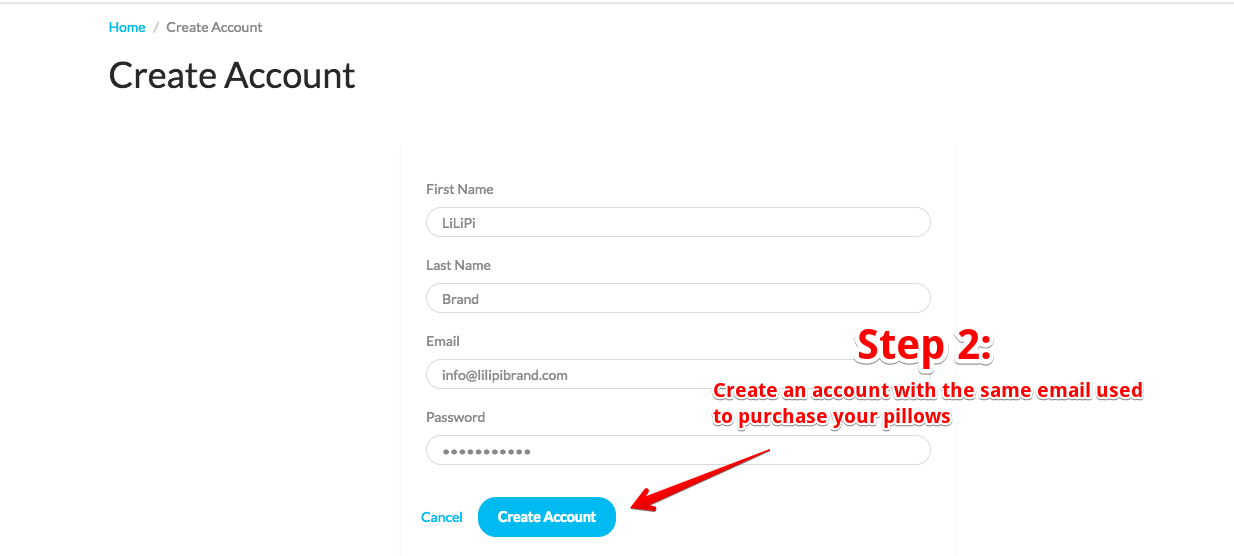 2) When you arrive on the account creation page, you will be asked to provide your name, create a password and enter your email. Enter the email that you used when you have purchased your pillow most recently (If you don't remember what you used, don't "furry"). Go to your email provider and in the search bar, enter "LiLiPi Brand" and click on the confirmation we sent when the product was purchased. It will tell you the email it was sent to.
---
3) This is now the account page. Here you will be able to access your order history, account details and most importantly approve/reject your proof designs. When you land on the page it is important that you click on "Edit Account" to proceed to approving your design.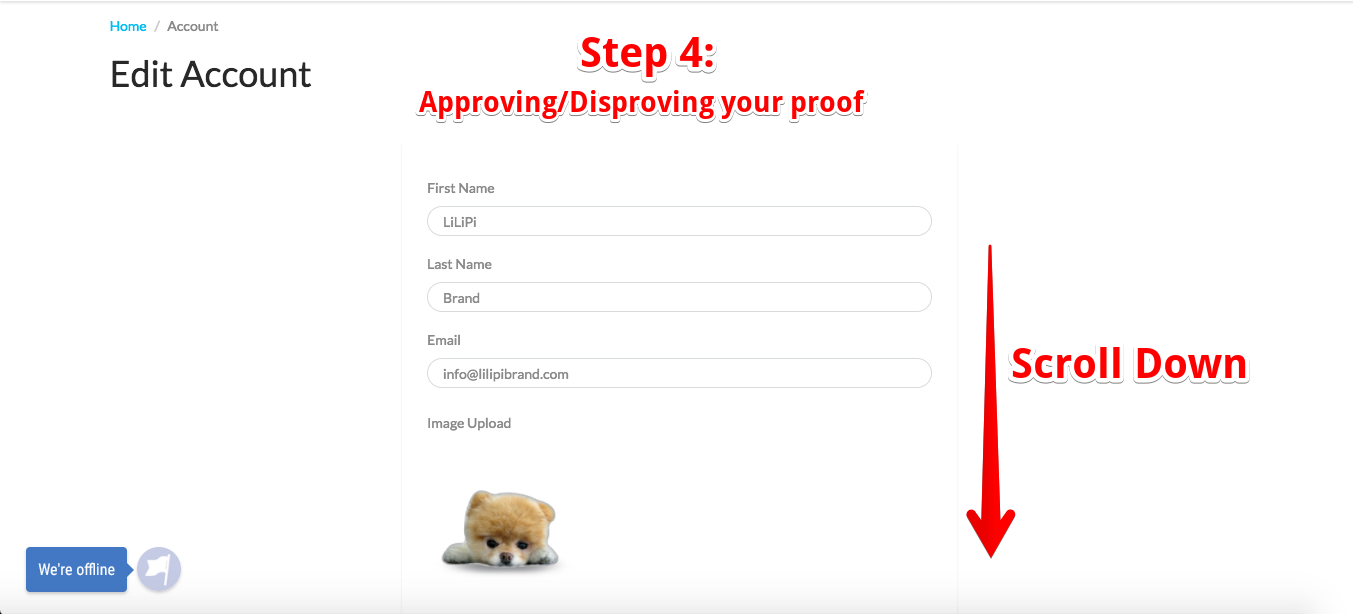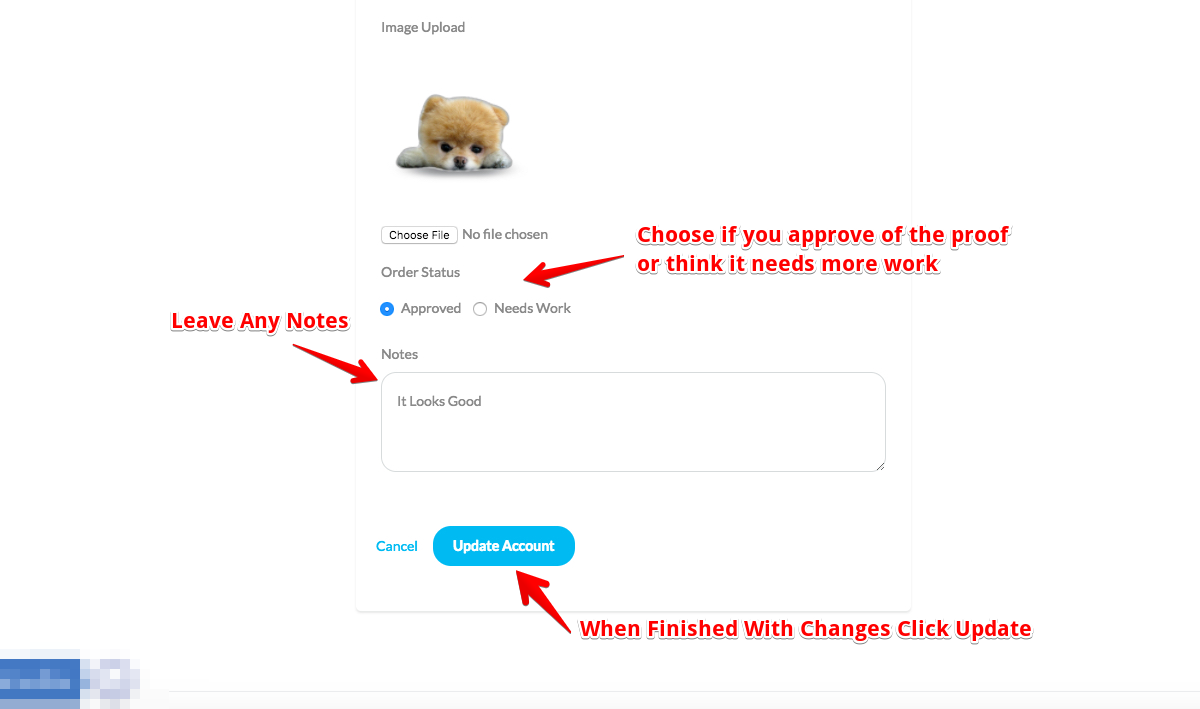 ---
4) After reviewing your proof design, decide if the proof is satisfactory for the pillow (Our designers put a lot of work into the cropping process and in most cases there are no issues). Once you approve the image the printing process should begin, and you should receieve your pillow between 5-7 days  
OR
If you believe the image needs work, choose "needs work" and include a comment regarding what needs to be fixed. Again, in most cases this is never an issue, but we're human and mistakes happen. Once you submit the form, our designer will look at the image and make any necessary changes and will submit a new proof within 24-48 hours.
---
If there are any further questions, please feel free to contact us at info@lilipibrand.com or visit our contact page